The information and recommendations contained in this book and on this site are not intended to replace or supersede medical or surgical recommendations for care by a physician or health care provider.
Exclusively available at Amazon.com
Only $8.97 for a limited time!

The most common back pain remedies don't work!
A doctor with over 10,000 patients and more than 20 years in practice explains why you don't need costly treatments, expensive gadgets, or old-fashioned back exercises. Learn how simply, easily, anywhere, without equipment, at any age, and in any physical condition you can make the key structural changes that eliminate your back pain and restore your ability to do what you need to do as well as what you want to do!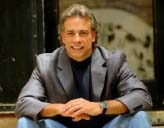 A Word From The Author, Dr. Thomas Garzillo
First of all, back pain is not your fault!
If you're not doing anything about your back pain, you can plan on it getting worse.
Sadly, the same may be true if you're going to a doctor or researching online for ways to get rid of your back pain; consider this:
According to a study by the University of Washington: From 1996 to 2001, the number of lumbar fusions–the most severe of back surgeries–increased 113%. During that same time period, the number of hip replacements and knee replacements only increased 13-15%.
I understand how true this can be. The majority of the more than 10,000 patients who came to see me for the first time were not having their back problems for the first time. Typically, I was not the first doctor they'd seen for their problem.
The common medical solutions for back pain are supposed to work, the exercises most doctors are giving their patients are supposed to help, and the majority of the information you find online is supposed to be a benefit, and yet there continues to be a dramatic increase in the number of back surgeries.
If you've done what your doctor or other "experts" told you to do, why do you still have back pain?
I'll explain why you still have back pain because I know an active lifestyle can be as important to you as it is to me. In addition to my practice, I'm married with three children, I've been a youth athletics coach, a Tae Kwon Do black belt, a Dallas Masters Track and Field Club member, as well as a speaker on physical conditioning, injury prevention, and rehabilitation.
I promise you Jailbreak From Back Pain is not a boring, technical manual that's confusing and full of unexplained medical terms. I wrote Jailbreak From Back Pain in everyday language that anyone can understand and follow because I want you to move from pain to freedom as quickly as possible.
Yes, I've treated more than 10,000 patients…
Since 1986, I've been treating patients who suffer from symptoms of acute (sudden) or chronic (consistent):
Lumbar (lower) back pain
Thoracic (middle and upper) back pain
Cervical (neck) pain
Spinal back disorders
Shoulder pain
Arm pain
Hip pain
Leg pain
Severe muscle spasms
Sciatica
Headaches
Painful muscle stiffness
Mechanical back pain syndrome
Sacroiliac pain
Pain radiating into the elbows, wrist, knees, or ankles
Pain radiating into the hands or feet
From my experience, I want to show you how you can quickly and easily move from your "prison of back pain" to the freedom you want.
You could be closer than you think to your freedom from back pain. Reading Jailbreak From Back Pain and applying the information could be just the beginning to a whole new way of life for you…if you choose.
I can–and do–guarantee your satisfaction with Jailbreak From Back Pain in two important ways…
FIRST, I can–and do–guarantee that the information in my program is not theoretical…I've lived it with many people just like you. I didn't create it just from second-hand sources or a limited number of experiences.
The program and the explanations are based on over 20 years of experience treating more than 10,000 patients. So when I tell you what works…and what doesn't work…I speak from real life experience–not theory.
You get my tested and proven approach to conquering back pain. Since 1986, I've seen thousands of patients gladly move from backache to back-in-action.
So when it comes to helping people take away their back pain, I've seen what works. I'm not saying mine is the only method to take away back pain, but it's one that's been proven to work for many patients, friends and family.
SECOND, I can–and do–guarantee that if you never try…if you never actually put these easy, convenient, and effective methods into practice…then you may stay imprisoned to back pain, and you may never enjoy the freedom you want or have the ability to do the things you want to do.
Or course it doesn't always make sense to worry if you only have a little back pain now and then. Unfortunately, it's been my experience when back pain is consistent–because the pain and the problem haven't already gone away without help–then this back pain probably won't go away on its own; and when the methods someone uses to eliminate this back pain haven't worked yet, they may not work at all.
With Jailbreak From Back Pain you have a system that's proven to be an effective solution for back pain. It's fast, convenient, and easy to do; with regular application, you can take away–and keep away–back pain. I understand any program requiring equipment, complex instruction, or too much time is not a practical solution for most people. To help my patients, I knew I needed to develop a convenient, easy, and effective solution. Because of their success, I believe what works for them can work for anyone.
So what are you waiting for? You can start turning your life around today–moving from back pain to back-in-action when you order your eBook right now.
Jailbreak From Back Pain can be yours in just a matter of seconds. As soon as you get your eBook, your dream of freedom from back pain is closer than you think. What happens next is entirely up to you…
I urge you to take the next step…I believe you'll be glad you did!
Exclusively available at Amazon.com
Only $8.97 for a limited time!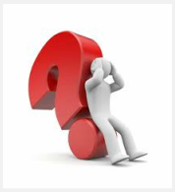 Frequently Asked Questions
Is help really necessary?
Well, does this sound like you; "I've taken care of myself…where did this pain come from?" Like my patients, you may be suffering from:
Lifting injures
Being hurt on the job
Being hurt in a car accident
Injuries around the house
Is your injury from picking up something…did you wake up with pain caused from sleeping…is your pain from sitting, driving a car, or overexerting yourself?
So called "expert" authors have tried to offer solutions; but rarely do they motivate readers and produce a more active lifestyle.
From my research and experience, I learned that athletes know the key to improving their game is preparing their body for what they need to do–the way they need to do it. The reason most back pain relief exercises your doctor recommends (or you find online) don't work is because they don't prepare your body to do the things you need to do every day. Even if you don't think of yourself as an athlete, if you want to decrease your back pain and do the things you need to do every day, you can prepare your back the same way athletes prepare themselves for their game. I'll show you how you can do this anytime, anyplace, and without equipment–no matter what your current level of physical conditioning is.
Sometimes a backache will pop up without any warning or obvious reason. If you're like my patients, you want to know where this agonizing pain came from. I understand why my patients have many questions including: How do you get back pain relief? What treatment is best for back spasms? What exercises or stretches will cure back pain? What should you do when your back hurts?
That's why I developed Jailbreak From Back Pain; to help people overcome the agony of back pain in a simple, convenient, yet very effective program.
Isn't pain because of age?
Do you accept pain and limitations because you feel like your life has gone "over the hill?" Is back pain keeping you from doing those things you want to do or those things you need to do? You can feel better than you have–no matter how old you are. Jailbreak From Back Pain offers a practical, time-tested solution to the costly aggravation of back pain for both the young and old.
It doesn't matter how young or old you are, you could be more vulnerable than you think you are. Back pain can be caused from anything and everything!
Jailbreak From Back Pain provides a fast, effective, at-home program for the relief of back pain. In this easy-to-understand manual, the biology of back pain is illustrated with examples from true-life personal experiences as well as those from patients, family, and friends.
Jailbreak From Back Pain takes a detailed approach to eliminating chronic back pain for people of all ages. You may have questions such as:
Why doesn't being in good physical condition prevent back pain?
Why am I gaining weight now that I'm suffering from back pain?
What is the difference between back pain and a back injury?
Is rest the best thing I can do to fix my back pain?
I'm young, how did I get this annoying backache?
How did I get this backache when I wasn't doing anything?
What are the most common causes of back pain?
How does stress bother my back?
Why can't I get over this constant, nagging back pain?
How can I prevent back pain from happening again?
Does age have anything to do with back pain?
How is my job causing back pain?
Is back pain preventable?
How can I break the cycle of stiffness, pain, more stiffness, and more pain?
Well, after answering questions like these in my clinic for more than 20 years, I knew there must be many people with the same questions–and the answers I've given my patients are the answers other people could benefit from. Inside Jailbreak From Back Pain are the answers to these and many other common questions.
Exclusively available at Amazon.com
Only $8.97 for a limited time!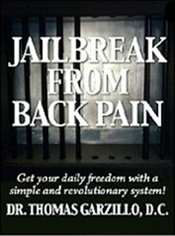 Chapters
INTRODUCTION
In this chapter we begin by looking at the "big picture." I explain how my experience in practice and the number of patients I've seen show me how your back pain can become a "prison of back pain" when you're stuck behind the thick bars of incapacity, disability, and frustration. I explain how it's possible to break free from your back pain simply, easily, anywhere, and without equipment. By the end of this chapter you'll understand what I mean when I say your Jailbreak From Back Pain comes as you increase your functional capacity and shock-absorbing ability, and how you'll have daily freedom because you can do what you need to do, and want to do–the way you need and want to do it.
LEARNING VITAL RULES OF BIOLOGY
In this chapter I explain how each patient who comes into my clinic with back pain is a unique combination of age, physical condition, or circumstance, and how it's easy to see what makes every one of these patients different–but my goal has been to determine what the common causes of back pain are, and what vital rules of biology you must follow to prevent your back pain. I explain four fundamentals and eight key points with a comprehensive but simplified approach, including the universal principles and components of back pain and how they're applied in Jailbreak From Back Pain.
THE PRISON OF BACK PAIN
In this chapter, as I explain the causes and solutions for back pain, I believe you'll understand why back pain is so common. I explain how back pain is common, but the circumstances that create your back pain vary; I explain how patients come into my clinic because of the pain from a back injury or because of chronic (long-term) back pain; I explain the debate of "nature versus nurture," as well as the roadmap of how daily demands and back injuries can lead to back pain; and I explain how the pain may be similar, but the difference between the pain from a back injury and chronic back pain is important because Jailbreak From Back Pain is a solution based on the true causes of the pain.
A BRIEF GUIDE TO YOUR ANATOMY
In this chapter I explain how each of my patients had a unique personal path to back pain–yet the majority represented the most common causes of back pain; I explain some general information about how the structures of the body can cause back pain because this makes the details of your back pain–the causes and solutions–much easier to understand; and I explain the basics of muscles, tendons, ligaments, cartilage, vertebrae, intervertebral discs, spinal nerves–including an explanation of the effects of stress on the structures of your body.
GETTING YOUR BODY READY FOR ACTION
In this chapter I explain how some of my patients keep themselves in good physical condition–and some of my patients do not–but either way these patients have back pain anytime his or her back does something it's not specifically prepared for; I explain how, like most of my patients, we all need the correct preparation to consistently have less back pain; and I explain how, to decrease your back pain, you must increase your functional capacity by increasing your physical capabilities. By the end of this chapter, you'll understand how you can "work smarter instead of harder" to increase your physical capabilities and decrease your back pain because Jailbreak From Back Pain applies the biology of intrafusal (reflex) muscle fibers, cross-fiber (connective) tissue, and extrafusal (bulk) muscle fibers as it utilizes the difference between activity and exercise, the difference between passive and active movements, as well as the difference between static and dynamic techniques.
WORKING SMART BEATS WORKING HARD
In this chapter, along with continued explanation of some concepts I introduced previously, I introduce a new concept that ties together much of the information I've explained throughout; I explain how the Jailbreak From Back Pain program applies all of these concepts because it uses "Athletic-Tempo" movements together with a mindset that is probably new to you; and I explain how you'll be doing new things as well as seeing new results.
THE JOURNEY OF CONTINUED SUCCESS
In this chapter I explain how some popular fitness programs are very effective, but some popular programs just don't work as well. I explain this because if you think a program works just because "everyone does it" you may be on the wrong path, and when you understand what works–and why–you'll make a better choice. I explain how to avoid "back pain time bombs," what I learned from some of my patients who were among the greatest athletes in the United States (including Olympic athletes, NFL, NBA, and Major League baseball players) and how their experiences can benefit you, and I explain how these lessons can be the secrets to weight loss as well as a key to understanding whether someone may or may not need back surgery. Because you'll have a better understanding of how Jailbreak From Back Pain is a unique application of well-established concepts, I'll show you how some of these concepts are fundamentals of other successful programs–including programs that have worked for more than sixty years.
A GLOSSARY OF TERMINOLOGY
In this chapter you can quickly and easily understand any term you may not have come across before. Jailbreak From Back Pain may have a few terms that were new to you, but I've covered all of the terms in alphabetical-order with straightforward definitions, comparison to other terms, and explanations.
JAILBREAK FROM BACK PAIN SYSTEM
In this chapter you have all the movements you'll be using in their own section. I explain each of the movements in detail, along with numerous pictures and demonstrations of each movement as well as a collection of all the movements together. You can go to this section and get started after you've read Jailbreak From Back Pain up to this point–as well as if you've only read a few pages.
RESEARCH STUDIES AND REFERENCES
In this chapter I detail the thirty published medical research studies referenced throughout Jailbreak From Back Pain, and detail the material I consulted from eleven different text books and sources.
Exclusively available at Amazon.com
Only $8.97 for a limited time!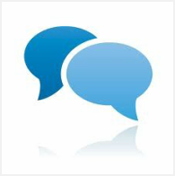 Testimonials
At 46, I ran a marathon with my son 6 days after a rollover car wreck!
"Driving home from my clinic one night, my car was hit from behind by a car going at least 60 mph…As a result I struck the car in front of me, rolled over, and then landed upside down! Of course my car was destroyed, with glass all over the road and four wheels pointing to the sky. Six days later I ran a full 26.2 mile marathon with my son (above is a picture of my car after the accident, and the two of us after the race). Many of my friends said I was lucky my back wasn't badly hurt in the accident, but it wasn't luck…I benefited from a fast, simple program that you can use to get rid of your back pain!"
"Because of work and kids, I don't have time to exercise, but Dr. Garzillo taught me what to do at home so I have less pain everyday." Erica A.
"Now that I have less pain, I'm as excited to play basketball as I was when the Nets took me in the '91 NBA draft." Von M.
"Back pain made my job hard and since Dr. Garzillo helped me I can keep working and I'm sleeping better at night." Adan S.
"I had back pain after my knee surgery for a soccer injury, Dr. Garzillo showed me what to do, so now I could go on a ski trip with my daughter's youth group and play in the church softball league." Rhonda F.
"I was a boxer, but after my car accident I went through six months of injections and physical therapy and I was still in pain until Dr. Garzillo showed me how to get rid of it." Andre P.
"I can continue ballroom dancing because Dr. Garzillo has shown me how to get rid of my back pain and keep it away." Nancy M.
"From teaching PGA tour members and recreational golfers, I see how Dr. Garzillo's ideas can decrease the pain and increase the ability for all golfers." Pat O.
"I've had pain since I was a teenager because of my scoliosis, what Dr. Garzillo told me to do really does make a difference." Fonda S.
"At 55 my handicap is single digit after Dr. Garzillo showed me a simple way to improve my back so I'm longer off the tee and more consistent for the whole round." Chuck E.
"I appreciate what Dr. Garzillo has done for my back, helping me do what I need to do for my patients." Sheila J.
"After my injury at work I was used to being in pain and I thought there was nothing I could do about it, but now I feel better." John J.
"Since Dr. Garzillo showed me how to take care of my back I can get more work done during the day with a lot less pain." Juana T.
"Training and competing in marathons and triathlons puts wear and tear on me and Dr. Garzillo showed me how to feel like new." Derrick R.
"As a Tae Kwon Do instructor for athletes on the Junior National Team, I need to demonstrate the skills necessary to win and Dr. Garzillo showed me how to keep my back from slowing me down." Master Greg T.
"After playing college basketball the wear and tear caught up with me when I got older and Dr. Garzillo showed me how to feel younger." Gary K.
"Working 50 to 60 hours per week made it hard to play golf without pain, now I'm still working those hours and I'm playing great." Youchong K.
Exclusively available at Amazon.com
Only $8.97 for a limited time!